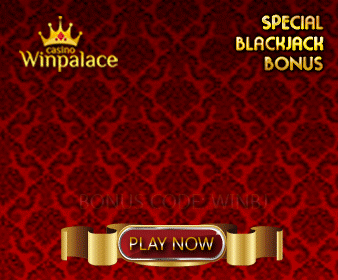 BetSoft doesn't have the name recognition of Playtech or Realtime Gaming, but it is gaining ground on those leaders in the industry, powering such big names in casino gambling as BetOnline. Their casino platform allows sites to accept a wide range of national currencies, and every site that uses their blackjack games provides both free-play and real money action. BetSoft offers both a download and a no-download version of their casino, though the no-download games are lower in quality and you have a limited selection of titles compared to the downloadable version of the software. Their software is famous for having a big library of slots and table games as well as video poker and specialty games. Where many of the smaller casino software competitors focus almost exclusively on slot gaming, BetSoft currently has a much more diverse lineup of casino titles.
The company and its software hold a certification of fairness for the random number generator that runs their games, ensuring they're totally random. Technical System Testing, a leader in the industry, is responsible for auditing the site.
Blackjack players will enjoy seven variants of the game of 21: American-style, European-style, single-deck, and four other games that tweak the standard rules in order to offer table game fans a bigger variety of options. Not every online casino software includes this much variety in their table gaming library. Still, if you're a 21 player looking for more styles of the game to play, the lineup at BetSoft is larger than just about any other Internet casino software.
Betsoft Blackjack Variants
Here's a description of the seven games now available at online gaming sites that run BetSoft casino software. Each game has a slightly different set of rules, so make sure you read through the built-in game rules feature and play a few rounds for play money before you try any variation.
American
The rules for this traditional American-style blackjack game are familiar to anyone who's visited Vegas or most other US-facing casinos: naturals pay 3 to 2, the dealer must stand on a total of 17 and draw with a total of sixteen or fewer, and insurance against dealer blackjack pays out 2 to 1. Wagers between $1 and $100 per hand are accepted. The game's rules give the house an edge just around 0.5% if you follow basic strategy.
European
In European blackjack the dealer doesn't peek, which means he only gets dealt one card at a time. That means the gambler has to make some in-game decisions before finding out if the dealer has blackjack. You can only split totals of 9, 10, or 11 only, and a few other minor rule changes about player behavior apply, giving this version of 21 a house edge of just over 0.6%.
Super 7
This variant allows a $1 side bet that pays out different bonus cash rewards for hands including certain combinations of 7 cards. A player lays a $1 wager, hoping that he is dealt one, two, or three seven cards in a row. The highest payout is 5,000 to 1, and since wagers up to $100 are allowed, you could win a big payday of $500,000 for drawing three sevens of the same suit. Players who like side bets that could win them big payouts will be interested; but the Super 7 side wager is a sucker bet compared to playing blackjack using basic strategy. The odds of drawing a single seven in this game are 1 in 52, so the odds of winning those $1 side bets (especially the larger one) are really low.
Single Deck
Players feel like they're at an advantage in single-deck games; this is the only variety of the game produced by BetSoft that uses a shoe made up of just a single deck of 52 cards. Remember, though, that the shoe will be shuffled after each hand anyway, so any advantage you could gain by card-counting is really limited. Besides the use of a single deck, this title has a few other rules that give it slightly worse odds than BetSoft's standard American rules game. Players can split once and double down only after splitting, and only on total of 10 or 11. This is also the only BetSoft game that features the High Low Side Bet, a toss into the pot in which you wager between $1 and $5 on a guess whether your first card will be higher or lower than the dealers'; guess right and you win a 2 to 1 payout. All rule variations considered, this game offers decent odds to the player; depending on whether or not you place the High Low bet, the casino's edge varies. Players who skip the side bet altogether face a -0.575% disadvantage, among the lowest in this casino game designer's library.
21 Burn
Unique to  BetSoft-powered casinos, 21 Burn  is a multi-hand game. Gamblers place bets on three hands at once. As an added twist, the player can "burn" (or discard) one card per round, giving the player an advantage against the house, since he can adjust the point value of one of his hands. Other than those wrinkles, the rules of 21 Burn are identical to the American-style game, using six decks and the same doubling and splitting rules as that more-popular variant. Because the game's card-burning rule tips the scales in the player's favor slightly, naturals  pay just 1 to 1, so the odds of 21 Burn Blackjack are basically the same as American rules. A great variation for people who like multi-hand games and larger wager sizes, 21 Burn also has some of the best odds of any of their games.
Pirate 21
Pirate 21 Blackjack is another unique title, though it borrows closely from the rules of the UK 21-style game called Pontoon. The major differences between this version and standard game rules is the use of a deck with no 10s, sometimes called a "pirate deck" in card player jargon. Though this deck gives the house an advantage, other game rules make up the difference. For example, any player total of 21 is a win, regardless of whether it's a natural or not. The game also lets players double down on any total, resplit Aces, and hit or double down even after splitting Aces. All told, the house edge for the basic rules of Pirate 21 is -0.58%, making it one of the safer gambles of any of BetSoft's 21 variants. A special payout system exists that can win the player bonus cash; for instance, putting together a hand of seven or more card 21 pays 3:1 on your original wager, while holding three suited sevens pays between $1,000 and $5,000 depending on the size of your bet. One more betting option for the player on BetSoft's Pirate 21 game is an optional side bet based on whether either of your first two cards match the dealer's up card; non-suited matches pay 4 to 1 and a suited match pays 9 to 1.
Pontoon
If you've never played at a casino in the UK, you may not be familiar with Pontoon. Pontoon has a slightly different set of rules, including differences in hand hierarchy. If you haven't played before, it's a good idea to go over the rules built right into the game. This version of Pontoon has a house edge of 0.48%.
The Software Download
This is one of the smallest download packages in the industry, just over 637 kb on our most recent visit, about the size of a large Microsoft Word document. That means you can download the player interface in just a few seconds on any broadband Internet connection. How did they get the download so small? Only part of the platform downloads at first; once that download is finished and you start poking around the casino, other games continue downloading in the background.
It isn't common for online casino game designers to host seven different styles of blackjack. BetSoft deserves a lot of credit for providing so many different types of one of the world's most popular table games. Though many of the variants give the house a larger edge, some of the game variations are fun and a good way to break up the monotony of the same action hand-after-hand, with some games including bonus chances to win extra cash.