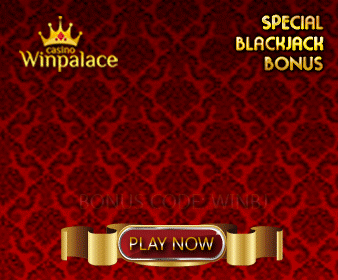 TopGame is one of the younger names in online casino design; the first site to run their software opened for real cash wagers in 2008. Since many of their sites are allowed to accept bets from all over the world, including from the highly-restricted American market, websites running TopGame software are easy to access. Because they're a relatively young development group, they're relying on things like boasting about the world's fastest software download (more on that claim later) and accessibility to players from all over the world, including the USA, to attract new customers. These sites tend to have minimalist gaming lobbies, a wide variety of game titles including far more than just slot machines and video poker, and customer service available in multiple formats and over a dozen languages.
[showSites]
It's nice to see a site's gaming lobby with a live chat / live support window built right-in, offering instant access to assistance from their customer support team about twelve hours a day. Other online casinos don't have the live chat option, so you have to spend time waiting on hold after dialing a 1-800 number, waiting as much as two days for an email response, or digging through page after pager of FAQ material to get answers to your account or game questions. This company succeeds in offering a wide variety of ways for customers to contact customer support, including a direct link to live chat from just about every page of the gaming interface.
Since more and more online gamblers are running Macs, Linux operating system devices, and alternative browsers, they make their casino software available in both a no-download or "instant play" casino compatible with any operating system or computer on the market, or in a download client compatible with computers running a version of the Windows operating system.
TopGame Blackjack Games and Software
The three variants they have available are Double Exposure, Multi-hand, and Royale. Here's a look at the three versions, how they differ, and which game offers the gambler the best possible odds.
Double Exposure Blackjack
Like the name suggests, Double Exposure means you can see both of the dealer's cards face up. This increases the player's edge against the casino, since he can better strategize, knowing the dealer's full total at the start of the game. Double Exposure is played with an eight-deck shoe, so no card-counting is possible, and to make things a bit more fair for the house, a natural pays off at a rate of just 1 to 1 rather than the standard 3 to 2. Another rule made to tip the odds more in the house's favor is the fact that the dealer wins all ties except a tie between two naturals, which results in a push. In this game, the dealer must hit on all totals of soft 17 or lower, the player can double down on any two cards, and doubling after split is allowed. The game's maximum bet is $100 and the minimum bet is $1 – a variety not as wide as other online casinos, but wide enough for most online gamblers' bankrolls. The game's additional rules (1 to 1 payout for naturals, etc.) make up for the player's advantage of seeing both the dealer's cards.
Multi-hand Blackjack
Top Game Technology's multi-hand version of 21 allows gamblers play up to four hands at once. The basic game rules are as follows – the dealer stands on any total of 17, a natural pays 3:2, you can double down on any two cards, and the shoe is made up of eight decks. One thing to take note of is the reduced range of bets available in this variant; the minimum bet is still $1 but the maximum bet is limited to $50 per hand, for a total of $200 in action possible per round. The game's rules put the player at a disadvantage compared to standard the standard Vegas game giving the house an edge of around 0.7%. You'll get better odds at Double Exposure, though you won't be able to play more than one hand in that TopGame variant.
Royale Blackjack
Whereas Double Exposure gives the player an advantage by letting him see both of the dealer's cards face-up, and multi-hand blackjack allows you to wager on up to four hands in a single round, Royale Blackjack from TopGame uses basically the standard rules like you'd find in an American casino. In this game, the dealer stands on totals of soft or higher, the gambler can split to 4 hands, but only once for Aces, naturals pay 3:2, the player can only double on matching cards, and the shoe is made up of eight decks. The minimum bet is $1, while bets max out at $100. The rules of the game give the casino an edge of just 0.5% if the gambler follows basic strategy, making this the best game to play if you want the smallest disadvantage against the house.
Download Details
TopGame famously brags that they have the fastest casino software download in the industry; their website comes right out and says that customers can start playing the download version of their casino "four times faster" than any other online gaming site. We looked at the casino software package at three different sites, and all three were just 206 kb in size, the equivalent of ten copies of this review. That's certainly smaller than most (if not all) other online download casino clients, but it isn't necessarily "four times faster" than all other downloads, especially since casino designers like Rival Gaming and BetSoft are starting to trim their download size as well.
Still, 206 kb is just 206,000 bytes, meaning even if your Internet connection is as slow as 56kbps, like you'd get with an old-school dial-up connection, you can download the entire client in just a few seconds.
Like other small-download game providers, this first download isn't actually the complete package; these sites let you start playing after downloading that initial 206kb file, while other games and features download in the background, fleshing out the casino's game variety and other options.
TopGame hasn't been around as long as names like Playtech and Realtime Gaming and doesn't have nearly the variety in table games those designers have. Really, the choice between blackjack games at TopGame-powered casinos is do you want to play multiple hands or not? The Double Exposure game may make it seem like you have an edge against the house, but the game's rules are altered so that the casino actually has a bigger edge against than you in the standard Royale version. In time, players may have more versions of 21 to pick from at TopGame casinos, but for now the limited bet range size and small number of variants makes TopGame software not all that exciting.