For years now, many in the state of Indiana have shuddered at the thought of anything that might be legitimately deemed an 'expansion of gambling'. Riverboat casinos and two racinos with limited casino gambling, along with a state-run lottery, are the only wagering opportunities on tap in the Hoosier State. Now one high-ranking politician is taking another stab at Indiana casino reform to authorize riverboats to spread onto dry land, but he says it's okay because it's not really "an expansion of gaming".
[showSites]
Indiana lawmakers have debated this issue on multiple occasions, but there has never been enough support to push a bill into action. Representative Tom Dermody, the newly appointed House Public Policy Committee Chairman, failed to get legislation passed two years ago, but this time around, he and his fellow Indiana casino advocates believe recent changes in the economic climate should produce sufficient support.
Rep. Dermody has introduced a new Indiana casino bill, HB 1540, that would not only allow riverboat casinos to move their operations on shore to adjacent properties, but also provides pari-mutuel racing tracks with the option to install live-dealer table games.
HB 1450 would enact the following provisions:
Authorizes riverboats to move inland to adjacent properties

.

Removes obsolete provisions in the riverboat admissions tax law.

Transfers certain duties in the administration of riverboat admissions and wagering taxes from the treasurer of state to the auditor of state to conform to actual practice.

Extends until July 1, 2018, the availability of the deduction for wagers made by patrons using noncashable vouchers, coupons, electronic credits, or electronic promotions.

Authorizes table games at the racinos

.

Imposes a separate wagering tax on table games.

Establishes the Indiana gaming investment tax credit for certain capital investments that are made after December 31, 2015.
At the end of last year's General Assembly, Rep. Tom Dermody headed up a legislative study committee on the matter. He said that his bill has been scripted primarily based on the unanimous recommendations of the conducting panel, incorporating resolutions for many of the current issues surrounding Indiana casino reform.
"I think we found some opportunities that aren't considered an expansion of gaming," said Rep. Dermody.
At present, the state's two horse racing tracks, Hoosier Park and Indiana Grand, each house a casino complete with slot machines, video poker, and electronic table games (e-tables). Indiana Grand also hosts electronic poker tables. What neither location is permitted to offer are live dealers at any of their table games.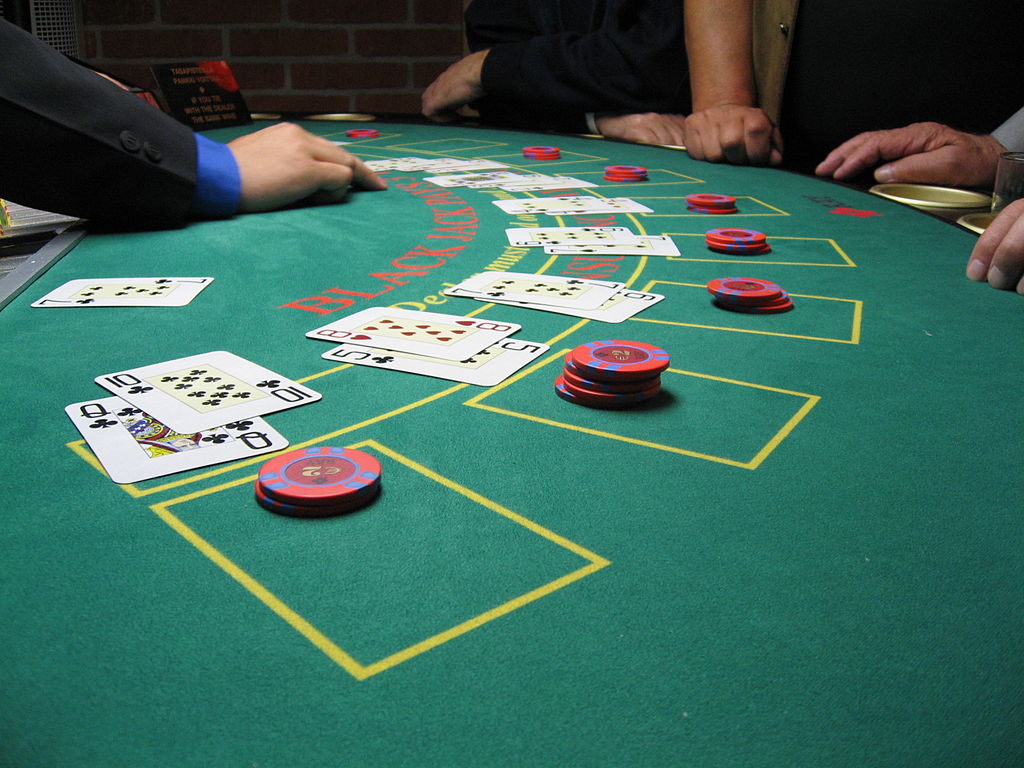 Owners of the 2 racinos and 10 riverboat casinos along the Ohio River and Lake Michigan are fully on board with the plan. "We don't believe that substituting a live person for a machine at what is now an electronic table is an expansion," said John Keeler, VP of Centaur Gaming, owner of Hoosier Park and Indiana Grand.
The state has generated billions of dollars from casino revenue since the mid-1990's, but over the last few years, that revenue has declined dramatically. Supporters of the Indiana casino bill are adamant that they would be better capable of competing with the gaming industry in nearby states if they were able to offer more preferred gaming opportunities and accommodations to customers.